What is Mindfulness?
A question I love to ask is ….do you know what you are thinking? A simple enough question.
''The reality is that thinking is very much the driving force behind our lives, yet so rarely do we think about what we think!!!''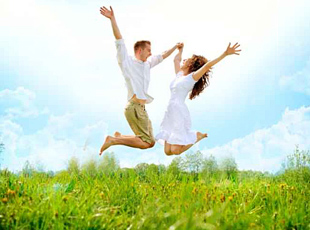 ---
The Role of Thinking in Your Life
Thinking determines how you feel and what you do; thus shaping your life.
Yet thinking is a pretty random affair for most of us and is usually determined by what we are experiencing in our daily life.
Our thinking is mostly a reaction to our circumstances. As circumstances change so does our thinking.
When life is good we feel good and it easy to think positively, when things get tough our thinking changes and perhaps we do not feel so good…….
Mindfulness meditation is not new and in fact and is many thousands of years old.
''Mindfulness Training is a simple method of mental training helping you develop the skill of calmly observing your thoughts.''
Mindfulness Training provides you with exercises and techniques like observing your breathing and watching thoughts come and go.
This is so beneficial as you come to realise you do not have to react to your thoughts. 
YOU CAN CHOOSE WHICH thoughts you wish to entertain and act upon.
So you can feel good more of the time and start thinking more constructive and uplifting thoughts  which of course affects all areas of  your life from relationships to your career.
As you practice and develop your skill, you no longer have to react to each and every thought that pops into your head.
---
Get Fitt Mindfulness Training & Techniques
You start to develop the skill of becoming calm at will and successfully observing your thinking.
You can start to choose your thoughts and be selective about those that you act upon.
This is really a great place  to be as it is the beginning of you being able to direct your thinking and ultimately taking charge of your life.
So what is needed now is to develop the skill of not just choosing the thoughts you want to have, but to keep your mind focussed upon constructive thinking. This will help you to live the life that you want to live.
This is exactly what the Get Fitt mindfulness training techniques will help you to achieve and it is an essential aspect of the Get Fitt mindfulness training that will truly empower you to live the life that you desire.
---
Health Benefits of Mindfulness Training
Pain Relief  – Mindfulness training can dramatically reduce painAfter four-days of mindfulness meditation training,meditating in the presence of noxious stimulation significantly reduced pain-unpleasantness by 57% and pain-intensity ratings by 40% when compared to rest."Although the benefits of meditation have long been associated with extensive training (Grossman et al., 2004), our findings demonstrate that some of meditation's beneficial effects can be realized after just four-days (20 min/day) of training, suggesting that it may serve as an effective adjunct therapy in clinical setting"
More Calmness
Stress Reduction
Used for Depression 
Mindfulness-Based Cognitive Therapy (MBCT) is now one of the preferred treatments for depression
Reduced Exhaustion and irritability
Feeling Happier
Better Relationships
---
The Reviews for the Get Fitt Mindfulness Training
The Training provided so much life changing information which was communicated with simplicity and clarity.
Thank you for running such an enjoyable and invaluable talk. I was totally captured from start to finish and could not stop taking notes because I did not want to miss out on anything.
I really enjoyed your ease of delivery which was further enhanced by your confident and laid back presence and your ability to keep the room totally attentive, alert and engaged. This does not often happen in these type of presentations.
I have since started practicing the Techniques and found the practical aspect of the talk very impactful.
The Get Fitt Mindfulness Training helped to confirm, reinforce and give even deeper meaning and empowered my value system. And now I am ready and I can take my life to the next level.
Iyabo
The Get Fitt Mindfulness Training was brilliant, just what I needed."
Since the training I have been practising the simple techniques a few times daily – and noticed an increase in good things occurring!
I had recently been grappling with some of the issues you raised – In particular how I could override old emotional patterns.
I was so pleased to hear about a way to take control and have been applying the simple techniques since the talk.
The way that you communicated the various solutions via the short exercises was very helpful and easy to follow. I am very interested in empowerment and have read stuff about gaining empowerment but it never quite hit the mark (no pun intended!) in the way that your session did.
The Get Fitt Mindfulness Training was very enjoyable and the discussions which came out of it were very stimulating.I could have spent the whole day just listening to you and doing more short exercises.
I really loved the technique sessions and your explanation of the processes.
I know that you said you thought you spoke for too long. But I liked the fact that you spent a lot of time giving background information before the short exercises because it put the exercises into context.
Also the background information answered many questions that I had/gaps in my general understanding.
Ronke
"I thoroughly enjoyed the training and the simplicity of the practices."
We so often fail to understand the power of the mind.The Get Fitt Mindfulness Training really inspired me.
You are a great speaker with wonderful knowledge and experience to share.
Thank you so much.
Margret
"Thank you for the Get Fitt Mindfulness training it was wonderful."
"I like the reference you made to the ocean as we are the fish swimming in pure potential. I have been using this as a visualization since. "
Donna
"I did thoroughly enjoy the training."
The Get Fitt Mindfulness Training provided a good balance of talk and interaction, and I felt very comfortable asking questions and participating.
Lisa
I really enjoyed and found it very helpful.
I particularly enjoyed the practical side of the Training .
Rosemary
I really enjoyed the Get Fitt Mindfulness Training.
Mark kept the training simple, which was great. I want to know more.
Jean
"I gained several gifts from the training. I will remember it."
Diana
"Really enjoyed the Get Fitt Mindfulness Training, Informative with doable exercises."
Janine