How to Deal with Unexplained Chronic Illness – Treating the Untreatable
27/10/2021 @ 4:30 pm

-

6:00 pm
Oliver Barnett (Founder London Clinic of Nutrition)
Weds 27th Oct 16:30-17:30 (GMT + 1)
Mark Givert – Thurs 28th Oct 16:30-17:30 (GMT + 1)
Mark Givert – Q & A – Far Infrared for Unexplained Chronic Illness
Fri 29th Oct 16:30-17:30 (GMT + 1)
How to Deal with Unexplained Chronic Illness –
Treating the Untreatable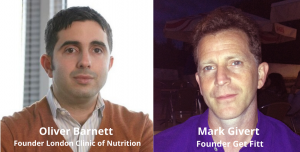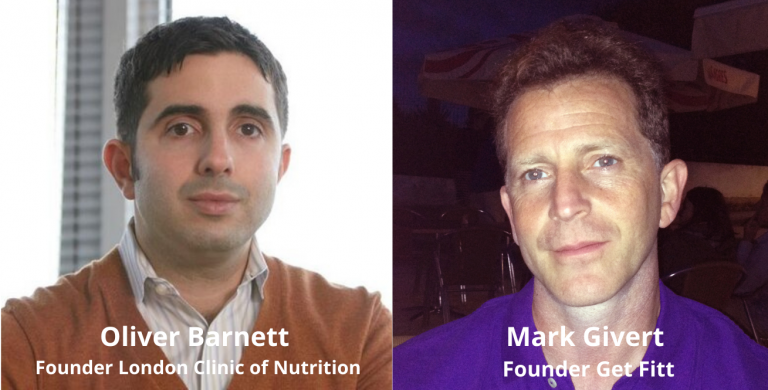 Day 1 – Oliver Barnett 27th Oct 16:30
Get Fitt are proud to present Oliver Barnett (Founder of the London Clinic of Nutrition):
Oliver is one of the UK's leading health experts who features regularly in the national press and
has lectured at all of the UK's top nutritional colleges and a number of corporate institutions.
With Over 15 years experience he has treated over 15,000 patients, and has a special interest
in complex chronic illness, unexplained illness, Lyme disease, thyroid health,
autoimmune conditions especially Hashimoto's and rheumatoid arthritis, and mould illness.
The London Clinic of Nutrition has received the highest accolade within the industry and
won the outstanding practice of the year award.
Oliver will cover the following topics & more:
The Four Pillars of Chronic Illness:
Dental Issues
Emotional Trauma
Toxins
Infections
The Seven Stages of Heath Transformation:
Toxins
Physical Repair & Healing
Nervous System Repair
Restoring Energy Production
Intellectual Transformation
Spiritual Growth – Stages 6 & 7
Day 2 – Mark Givert (Founder of Get Fitt) Thurs 28th Oct 16:30
Mark Givert the Founder of Get Fitt since 2004 has successfully helped thousands of clients
with ongoing long term Unexplained Chronic illnesses with their Far Infrared Light Therapy programmes.
Mark will cover the following topics & more:
Far Infrared For Unexplained Chronic Illness:
Physical Repair – Cells, Organs, Nerves & Blood Vessels
Restoring Endocrine System Function
Infections
Dental Issues
Nervous System Reboot
Metabolic Reset
Toxins & Detox
Emotional Toxicity
Quantum Detox
Day 3 – Q & A Far Infrared for Unexplained Chronic Illness
Fri 29th Oct 16:30